You can earn $100,000 per year in your microgym—or more.
To do it, start from a model. Copy what works, then tailor the plan to your preference. Don't try to make it up as you go.
In the next post in this series, I'll give you the exact numbers you need to build a successful model for your gym.

The Data Behind the Digits

Before I give you the numbers in the next post in this series, I'll tell you where they came from and why I'm so confident in the model.
First and foremost, we have data. It's taken years, but we've built the most comprehensive data set in the fitness industry so we can help gym owners. You can get our first report, and see our methods, here (it's free).
Second, we have experience. I've worked with hundreds of gym owners 1:1; and my team has worked with thousands worldwide. We collect data from every one of these gyms every single month. The data is used to create leaderboards in a host of categories (number of clients, owner pay, staff pay, etc.). Like this: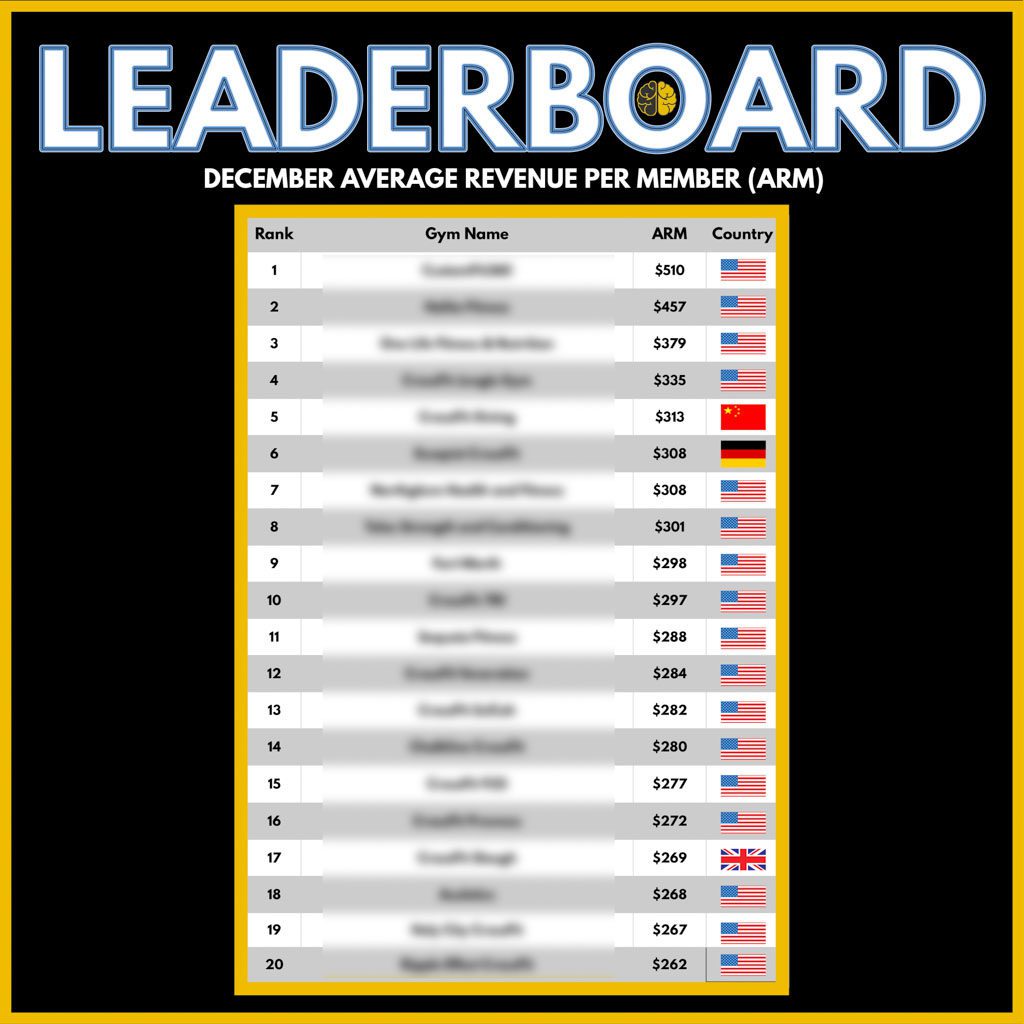 We interview the top performers every month to find out what they're doing. Then we put those lessons into our courses, and we mentor gym owners to make changes based on those lessons.
Third, we have context. Our partners (from gym management software providers to insurers and accountants) share their data with us. We can see industry trends and compare them against the best gyms.
This is some of the most valuable intellectual property in the fitness business. And we give it away for free every single day. But there's a lot of it. What does it all boil down to? Clear targets and goals. I'll share them in the next post.

Other Media in This Series

"The Microgym Model: The Numbers You Need to Make $100,000"
"The Microgym Model: Getting Started on the Path to Earning $100,000"